Ezio Cuoghi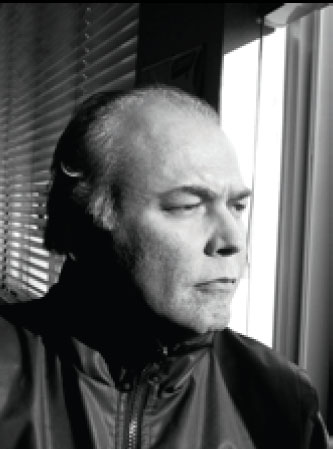 Born in Mantova in 1957, he obtained a degree in Direction with Luigi Squarzina at the University of Bologna in 1985, with a thesis, later published, on the figure of the nineteenth-century 'great actor'.
In 1981 he started his professional acting career working mainly with the Teatro Nuova Edizione from Bologna and taking part in various theatre, television and radio productions, in particular with the Biennale Teatro di Venezia and the RAI (Italian National Television Company).
In 1989 he went on to become an author and director, commencing a profitable collaboration with the Video Art Centre in Palazzo dei Diamanti, Ferrara. Productions such as 'La Notte' by Dino Campana and 'Les Fleurs du Mal' by Charles Baudelaire came to light during this collaboration.
From 1994 onwards he began research into performance and artistic dramaturgy, which links the language of Art and Science, working with various Italian universities. From this research works like 'L'Orizzonte degli Eventi'(regarding the concept of time) in collaboration with the Department of Physics at Ferrara University and 'L'Elica Flessibile' (on genetic engineering) working with several Molecular Biology and Genetic university departments were developed. Yet again, on the same line, he produced 'L'Ala dei Sensi' (on the theme of perception) with the help of the Video Art Centre in Ferrara and the Universities of Ferrara and Bologna and later, in 2003, 'Azione Simultanea' produced by ITeatri di Reggio Emilia in collaboration with l'Alterballetto', continuing his research on the concept of time.
From these works several publications have been made, dealing with the theme and theories in greater detail.
In 1999 he organized and produced one of the first Italian festivals on the use of new technologies in performing art, on behalf of the Regione Marche and the Comune di Macerata, entitled 'Internet City Works'.
While since 1995 he has held the post of Professor of Direction, initially at the Academy of Fine Arts in Macerata, and more recently at the Academy of Fine Arts in Milan. He is also a member of stat at the Academy of Fine Arts in Verona, holding the position of' Professor of 'Multimedial Installations'.